Dental Implants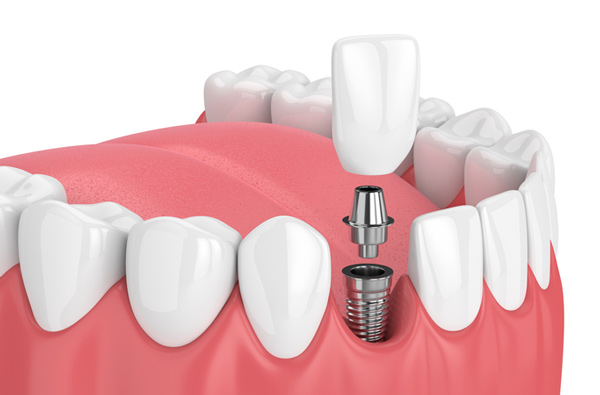 Dental implants are a great option for many of our patients. Implants will help provide a root system for your permanent teeth without causing more damage to some of the natural teeth that are around it. They are easy to put in and can help make speech and eating much easier than before. At Capital Dental Center, we can help you learn more about these dental implants and decide if they are the right choice for you.


What Are Dental Implants?

Dental implants are simply replacements for the roots of the tooth. These implants are important because they provide a foundation for your fixed, or permanent, teeth, along with a good base for your removable replacement teeth. They are designed to match your natural teeth, making it impossible to tell that the dental implants are even there. Our team can help you choose the right dental implant and get prepared for how to use them as well.


The Benefits of Dental Implants

There are several advantages to getting dental implants done. First, these implants will help to improve the appearance of your mouth. Our dentists can design these implants to fuse with the bone, making them permanent while ensuring they look nice. Many of our patients notice that these implants can improve speech while adding comfort and making it easier to eat, all of which will naturally improve the self-esteem of those wearing the implants.

We may recommend these dental implants because they help improve oral health. The nearby teeth will not need to be altered to support the implant, allowing us to leave more of your teeth intact, helping to improve oral health. These implants are also durable so they will last a long time, and will be used each day.


Who Can Get Dental Implants?

Anyone healthy enough to undergo oral surgery or a routine dental extraction can be a candidate for a dental implant. We will require that our patients have healthy gums and enough bone in the jaw to help hold onto the implant. We can easily check this during a simple dental exam. We also may ask that you are committed to good oral hygiene and that you will maintain your routine dental visits before considering a dental implant.

We may choose to evaluate some patients depending on their health history. Patients who have uncontrolled chronic disorders, who are dealing with radiation therapy in the neck or head area and heavy smokers may not be suitable for a dental implant. We are happy to look at your health history and discuss your case, even if you have some of these conditions, to see if a dental implant is right for you.


Learn More About Dental Implants



Dental implants are a great way to replace the roots of your teeth without harming some of the natural and healthy teeth around the area. Many of our patients enjoy these implants for the ease of use and the self-confidence it can bring them, along with many other benefits. If you are interested in discussing your options for dental implants, including how dental implants are affordable for you, call or text Capital Dental Center at 202-978-8778 today.

Additional Information:
How Much Do Dental Implants Cost
Types of Dental Implants