History of Dental Implants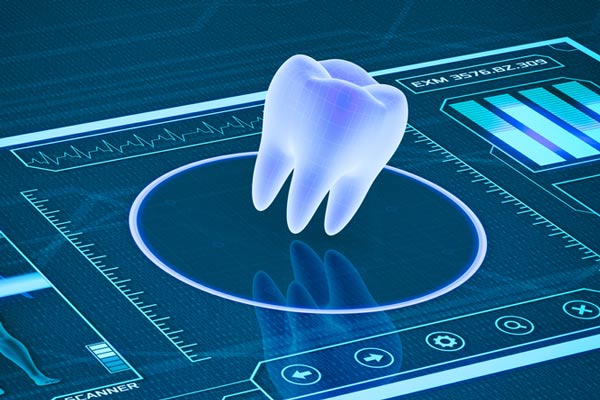 It is without doubt that dental implants are one of the most reputable tooth replacement options in modern-day dentistry. With so many advantages over other forms of restorative dentistry, dental implants are popular with success rates that are beyond impressive. Although we know that every advanced technology has its history. The trials and errors are what contributed to the success that dental implants are today. So that you may understand how this amazing replacement prosthetic came to be, our professionals at Capital Dental Center have provided the history of dental implants for knowledge.


Origins of Tooth Replacement

People have been concerned about their appearance, especially their smile and their teeth, and there is proof ranging as far back as 4,000 years ago. History has it that people used bamboo pegs to fill the spaces left whenever they lost a tooth. While that may seem impressive, around a thousand years later, an Egyptian king was found to have a copper peg replacing a missing tooth. This was the first time we recorded a metal form of tooth replacement. However, this copper peg had only been placed on his upper jawbone after the king died.

Around 300 BC, archeological experts found a Celtic grave during their excavations in France. The body had an iron false tooth that appeared to have been placed into the jaw following the death. This was probably for aesthetic purposes as it would have been really painful while they were alive.

Ancient people also tried many other options such as teeth from animals, or teeth taken from other people. In fact, people used materials that were as interesting as seashells and also items carved out of gemstones.


Advent of Modern Dental Implants

As much as they failed, doctors and researchers never gave up on finding suitable solutions to replacing missing teeth. In the 18th and 19th century, doctors tried to use metal alloys and gold to support false teeth, but they were not always compatible with the human body.

In 1952, a certain Doctor Branemark discovered the osseointegration phenomenon. While he was carrying out a study on rabbits about how blood flows, he placed titanium chambers in the bones of the rabbits. As he tried to remove them later, he realized that they had fused to the bones without any issues – hence the term osseointegration, which means to integrate or fuse to the bone.

This amazing finding led to the breakthrough of dental implants as they used this titanium for the first successful dental implant on a patient. The implant went on to last for a mind-blowing 40 years.


Advancement of Dental Implants

From this point, dental professionals continued working on improving this newfound technology, bringing us to the stable and versatile implants that we have today. New implant shapes have been formed since then, and new materials such as zirconium are being used in more recent dental implants. In fact, we now have variations of dental implants such as mini-implants for patients who are not suitable candidates for the regular dental implant.

At Capital Dental Center, we acknowledge these advancements, and we welcome you to learn more and explore the benefits of dental implants with us. Just call or text us at 202-978-8778 to discuss more and see if you are a suitable candidate for dental implants.