First Visit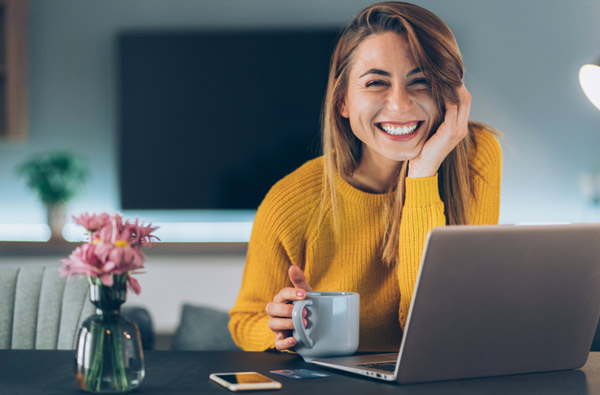 Healthy smiles begin with good oral hygiene and regular dental appointments. At Capital Dental Center, we understand that a first visit, whether you are a child or adult, should be a positive and even enjoyable experience. In many cases, your first visit can set the tone for future appointments. From your first visit to the last, we strive to ensure you receive the best possible care!


The Importance of Routine Appointments

Unfortunately, daily brushing and flossing aren't enough to prevent certain dental problems. Routine appointments with us can help you avoid the two most common oral health issues: tooth decay and gum disease. Both of these problems are caused by the bacteria in your mouth, which we keep at bay during each visit.

The American Dental Association (ADA) recommends scheduling a dental appointment about every six months. However, some people have fears or anxiety that prevents them from scheduling routine visits. Our comfortable atmosphere, painless treatment techniques, and treatment with sedation can help alleviate your anxiety.


Your Initial Exam

Your initial appointment will consist of a comprehensive examination, dental cleaning, and obtaining x-rays in order to assess your oral health and present a sound treatment plan if necessary.

To ensure the highest quality of care, please provide us with the following information prior to the time of your consultation:

| | |
| --- | --- |
| • | Completed and concise New Patient Forms, Financial Policy and HIPAA Forms, all of which can be found under the New Patient Forms tab |
| • | Your insurance ID card, if you have dental coverage |
| • | A government-issued picture ID |
| • | Please be sure to make arrangements with your previous dental office to provide us with any prior x-rays. You may have them emailed to Info@capitaldentalcenter.com before your dental visit. Please note that recent x-rays will be necessary to conduct an accurate examination. |

IMPORTANT: All patients under the age of 18 must be accompanied by a parent or legal guardian.


Other Treatments

If we diagnose any dental problems during your initial exam, we will recommend additional treatments. Depending on the severity of your issue, you may need to schedule a follow-up appointment. Kiarash Saba DMD will develop an individualized treatment plan that addresses your oral health issues in a safe, comfortable, and effective manner.

Be sure to ask questions and voice concerns during your appointment. Patient education is the cornerstone of excellent oral health and can help you prevent any issues from developing into major complications. In the meantime, restorative treatments like dental fillings and crowns can get your smile back on track.


Schedule Your First Appointment

Professional dentistry is the best way for you and your loved ones to maintain healthy, beautiful smiles. If you would like to visit our office call or text 202-978-8778 and schedule your first appointment today!

Additional Information:
Dentistry for Kids