Dentures - Complete, Partial, & Custom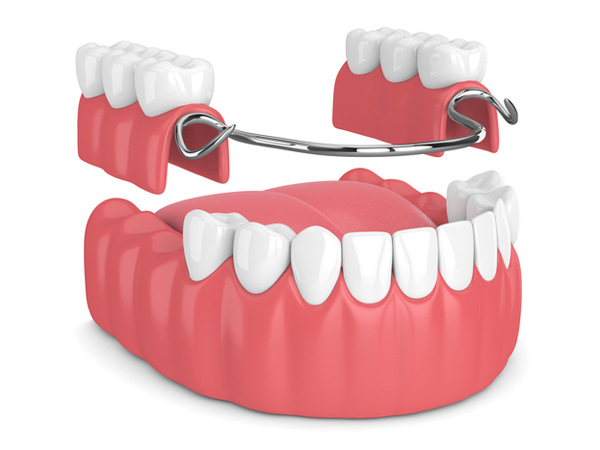 Many of our patients over time find that they need to rely on dentures to help them have a natural smile and to replace some of the natural teeth they have lost. While one or two missing teeth can be fixed using a bridge in our office, the loss of more natural teeth may require either partial or complete dentures. Our team at Capital Dental Center can help discuss your options and make the choice easier for you.


What Are Dentures?

A denture is simply a removable replacement for missing teeth and their surrounding tissue. Many patients worry about receiving dentures because they worry the dentures will be uncomfortable and hard to use. However, our team will work with you to get the dentures fitted properly to your mouth, providing you with the comfort you need to wear them all day long.


What Are the Types of Dentures?

There are two types of dentures available that we can offer to our patients. These include complete dentures and partial dentures. Complete dentures are what we recommend when all, or most, of your teeth, are missing. We will recommend partial dentures when you still have some of your natural teeth remaining.


When Will I Need Complete Dentures?

The type of dentures that most people think about when they hear "dentures" are complete dentures. These can be conventional or immediate. Conventional dentures will be put on the teeth about 8 weeks after the natural teeth have been taken out. We advise this to ensure the gums and tissues have time to heal before putting the dentures in.

We may also recommend immediate dentures to some of our patients. These dentures can be created in advance and then positioned as soon as we pull the teeth out. This allows our patients to have teeth right away. However, since the gums and bones can shrink over time, especially when they are healing, we will recommend our patients come in for more adjustments to keep the immediate dentures fitting properly.


What Are Partial Dentures?

Some of our patients may also need partial dentures. This is the type of denture we recommend when there are natural teeth still present in the lower or upper jaw. A fixed bridge will help replace one or more teeth and then the artificial teeth will be attached to them. This partial denture will fill in any spaces created by the missing teeth while stopping the other teeth from moving around.

Depending on your teeth, we may recommend an alternative to dentures. We may suggest using dental implants to help support any cemented bridges, which can eliminate the need for dentures. The cost of doing this can be higher, but it will better resemble the look and feel of your real teeth.

Whether you need complete dentures or partial dentures, it is important to get the work done right. When you need your dentures to fit comfortably and look and feel natural, then our office can help you out. Call or text Capital Dental Center at 202-978-8778 today to find out how our professionals can help with your denture needs.