Dentistry for Kids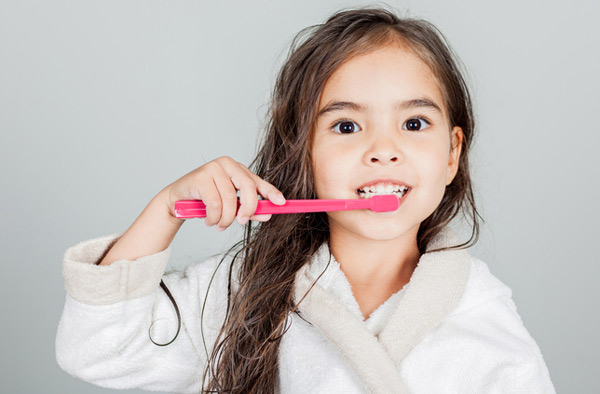 Your children will benefit from regular dental exams, just like you do. Our team can help take care of your child's teeth. These regular exams will make sure that any cavities and periodontal disease are caught early so we can maintain the overall health of your child's teeth and gums. Our team at Capital Dental Center can help provide all the dentistry for kids that you need.


When Should I Take My Child to the Dentist?

Your child should visit our office at the time they celebrate their first birthday. During this first visit, our team will help your child learn and explore. This visit is more about helping your child feel comfortable at our office while educating you as the parent on how to care for your child's teeth. This is the perfect time to talk about any concerns you have and answer any questions along the way.

Depending on how this visit goes, you may not need to visit again until your child is two years old. We may recommend this if your child has transitioned from the bottle to the cup and does not drink or snack in the middle of the night. Once your child is two, we will recommend they visit once every six months to keep their teeth healthy. Once your child is between the ages of four and six, our team may take their first set of x-rays to check for any hidden cavities.


The Benefits of Regular Dental Checkups for Your Child

Your child will need regular dental checkups just like you. These help your child get familiar with our dentists and learn good dental hygiene early on. Our dentists can also use this time to examine your child's teeth and mouth to look for any potential problems. If we do find an issue, it is easier to fix right away so your child can have a healthy smile.

As your child grows and develops, their teeth and mouth will change as well. Our dentists know how to look for common development in the jaw and teeth of your child. Our dentists can look for any common concerns while completing the exam. If something does come up, or you ever have a concern, our team can answer your questions and discuss the best way to prevent any issues before they ever become big problems.

These regular exams will also help our team catch cavities and plaque build-up early on, just like we do during your routine checkups. Cavities can easily be filled when caught early on and that is the point of our dental exams. Our team will also teach your child the proper way to brush their teeth and floss so the next dental visit can be even better.

Scheduling routine dental exams for your kids is just as important as scheduling your own. Our team can help with dentistry for kids and will ensure the oral health of your child is always great. To schedule your child's dental exam, call or text us, Capital Dental Center, at 202-978-8778 today.