Dental Veneers

Washington, D.C.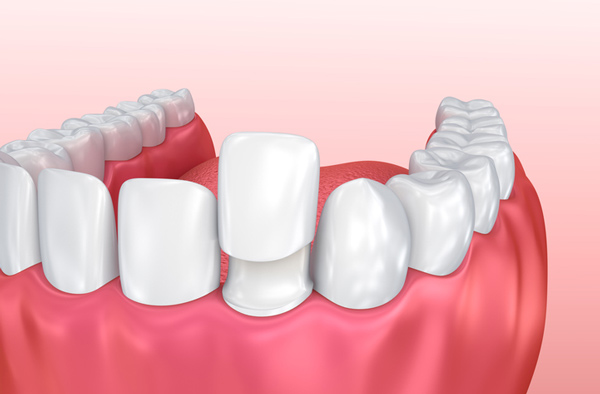 Dental veneers are a popular cosmetic procedure many patients choose when they are trying to improve the appearance of their smile. Placed over the course of about three appointments, it is a simple non-invasive process, performed without anesthesia in our office at Capital Dental Center. Contact our office so we can discuss whether veneers are the right option for you.


What Are Dental Veneers?

Veneers are thin shells attached to the front of a patient's teeth and designed to improve their appearance. Typically, they are made out of composite resin or porcelain. When properly placed, veneers will permanently bond with the face of the tooth. Veneers are used to treat many different cosmetic issues including small, broken, discolored, or chipped teeth.

Veneers can be placed on a single tooth or a series of teeth. The process is the same regardless. Most patients focus on the upper eight teeth first when choosing veneers since they are the most visible. It is easy to apply veneers and improve our patient's smiles giving them a symmetrical and healthy appearance.


What Are the Benefits of Dental Veneers?

There are many benefits to placing a veneer for our patients. The procedure is quick and painless and veneers provide a natural tooth appearance. Unlike some procedures, gums tolerate porcelain very well. Porcelain veneers are also more stain resistant than natural teeth. By choosing the appropriate color, we can make dark teeth appear whiter. Yet another benefit to veneers is they do not require as much shaping as crowns and last longer.


How Are Dental Veneers Placed?

At the initial dental exam, a mold is created to give our staff a three-dimensional representation of the patient's teeth. A temporary set of veneers is created and placed on the patient's teeth at a second appointment while waiting for the lab to fabricate the permanent set of veneers. Once we receive them, our office staff will schedule the third and final appointment at which time we will evaluate the shape, coloration, and fit to ensure the best possible result for our patient.

Before placing the veneers, our team will clean the teeth to remove bacteria, plaque and tartar. It is important to remove it so it will not get trapped behind the veneer and cause more damage. The veneer is then bonded to the teeth using a bonding agent. Our team will use an ultraviolet light to help the veneers harden so the material remains permanently fixed to the teeth.

Once the veneers are placed patients are encouraged to take proper care of them to ensure they last as long as possible. They should continue to brush and floss twice a day and despite veneers being stain resistant, avoid stain-causing foods and beverages such as coffee, tea, and red wine. Whether patients want to hide a chipped or broken tooth, remove discoloration, make their teeth more evenly spaced or just make their smile appear more symmetrical, veneers are a great option. For patients who are ready to discuss all the options with our professional staff, please call or text Capital Dental Center at 202-978-8778 or come by the office during normal business hours and schedule an appointment.