CEREC Same Day Crown

Washington, D.C.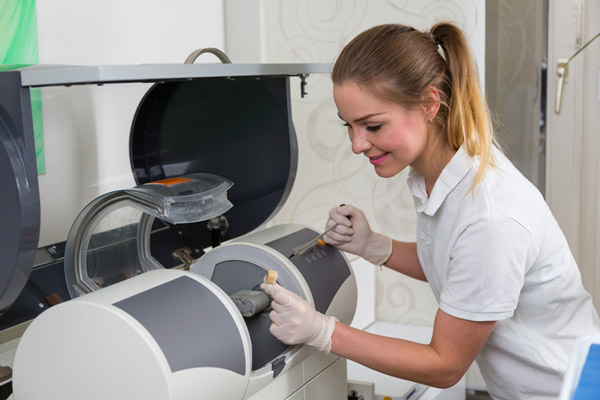 A dental crown is a great way to protect your teeth and fix issues with cracks and breaks, thereby leaving you with a radiant, natural smile. While a traditional crown is a good option to use, at Capital Dental Center, we find that many of our patients benefit from choosing CEREC crowns.


What Is a CEREC Crown?

There are a lot of options available when it comes to choosing the type of crown you would like our office to make for you. You can choose from many materials including porcelain, resin, ceramic, and metal. Some crowns are made out of a combination of metal and porcelain as well. One material that many of our patients choose is known as CEREC.

A CEREC crown is made out of strong ceramic material, so you know it will last a long time. Also, it can easily be made to match the color of your natural teeth. Our office can design, create, and install this type of crown using computer-assisted technology to fit your crown perfectly.

CEREC stands for Chairside Economical Restoration of Esthetic Ceramics. It is quick and efficient, and our dentists can help our patients get these crowns in a same-day procedure. This is quite preferable, as many patients would like to get the crown done without a long waiting period.


Why Should I Consider a CEREC Crown?

Since our patients have many choices when it comes to the crowns they choose, some may wonder why they should go with a CEREC crown. First, many patients enjoy the fact that this crown can be done in one day. You can walk into our office and walk out with the crown in place just a little later. We use a computer to help us capture digital images of the jaw and tooth, allowing us to make the perfect crown for your teeth.

The appearance of the crown is impressive as well. Most patients agree that no one can tell they had a crown put in. Since the CEREC crown does not have a method core like other options, it appears more natural, and will match your other teeth better. This makes it easier to achieve the perfect smile.

These crowns are designed to be strong. They will not easily crack and break, which allows our patients to enjoy the benefits of having a crown without worrying about it all the time. If proper care and maintenance are performed on the mouth through routine dental exams, our patients can keep the crown for a long time to come. This added strength in the tooth is one of the reasons we like to recommend CEREC crowns to our patients.

CEREC crowns are one of the best options for many of our patients. Our team likes to recommend this type of crown because of the excellent benefits, and how great it can help our patients feel. When you are ready to discuss your options for using a crown and want to learn more about CEREC crowns, call or text us here at Capital Dental Center. Let's discuss your options today 202-978-8778.