Benefits of Dental Implants

Washington, DC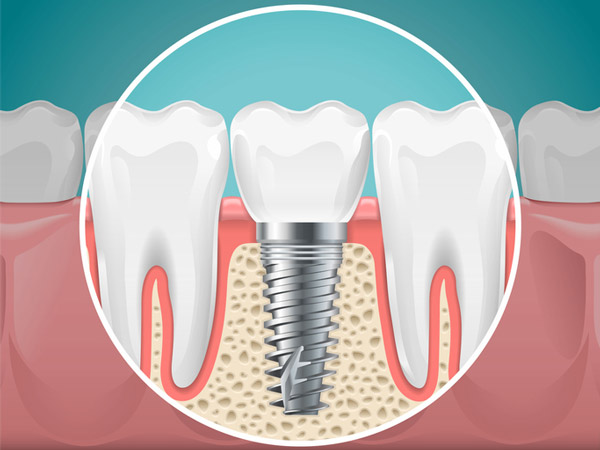 As one of the many options for replacing missing or damaged teeth, dental implants stand as much more than an option. It offers so many benefits than any other tooth replacement option. In fact, it has benefits that are not just limited to aesthetics, but also extend to our dental and general body health. Moreover, they are so real, you may think that they are natural teeth. Our patients at Capital Dental Center get the smile they desire, as well as all of the following benefits that dental implants offer.


Prevent Bone Degeneration

Also known as bone loss, this is a situation that happens whenever we lose a tooth. The presence of our teeth is absolutely vital to the health of our jawbone. Each tooth provides stimulation to the jawbone whenever we use them to chew or bite things. This stimulation is what the jawbone uses to keep its density and strength. Once a tooth is missing, the stimulation is lost, and the jawbone begins to lose its mass and grow inwards in that area. With dental implants, this stimulation is returned, and the jawbone retains its density and vigor.


They Look Natural

Dental implants are the only type of prosthetics that replace the whole tooth. They are designed to mimic a real tooth from the crown to the root. Once completed, people may never know that you have a replacement tooth in your mouth. They blend in comfortably with your natural teeth, and even feel and function as such. You may even forget that you have dental implant teeth as time goes by. Also, you do not have to worry about them slipping out of place as they have been rooted in your jawbone.


Dental Implants Are Versatile

Since dental implants are designed to replace a single tooth at a time, they present as great options for replacing many missing teeth in different areas. They do not even affect the natural teeth that you have around the vacant space. Furthermore, their versatility allows them to be combined with other kinds of replacement options such as bridges, partial or full dentures. These combinations allow you to have more sturdy and lasting teeth replacements.


You Can Enjoy Your Favorite Meals

Losing teeth can limit the kind of meals you eat, especially if these teeth are your molars. Although other replacement prosthetics allow you to eat, you may be limited in the kind of food you can eat. However, with dental implants, you can eat whatever foods you want. The fact that your dental implant is already secured by your jawbone enables you to chew without worries. You do not need to conform to any diet restrictions because of your teeth.


Longevity and Comfort

If you want a tooth replacement option that can last you a lifetime, then a dental implant is the perfect choice for you. Their durability is incredible, and they are entirely low maintenance. Just your regular oral hygiene practices and scheduled dental visits, and you are good to go. Unlike dentures and bridges that may require changes in a number of years due to bone degeneration, dental implants may only require a change of crown due to wear, and this may not be for 15 years or so. See if you are a candidate for dental implants by speaking to our professionals at Capital Dental Center today. Please call or text us at 202-978-8778 to learn more.