Root Canal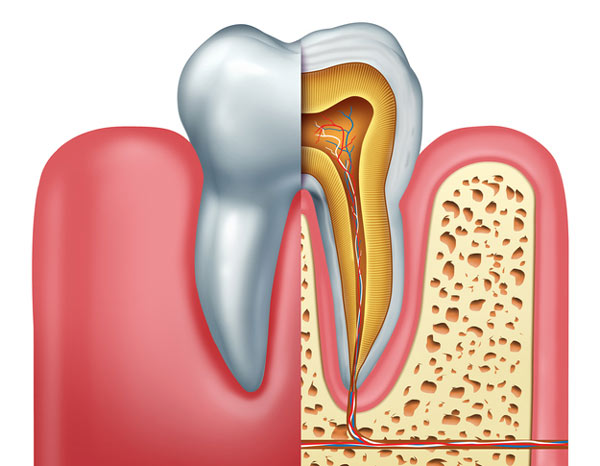 A root canal is considered a restorative procedure meant to help protect your teeth from damage that has occurred in the pulp, or insides of the teeth. One of the best ways to catch this damage early on is through a regular dental exam. Here at Capital Dental Center, we can provide all the necessary dental cleaning and exams, and discuss all your options if we determine a root canal is necessary.


What Is a Root Canal?

A root canal is a dental procedure we can perform in our office. Our dentists will remove the soft center of the tooth known as the pulp. The pulp contains connective tissue, nerves, and blood vessels that are responsible for helping the tooth grow. In most cases, our team will be able to perform the root canal in-office with some local anesthesia. The procedure will not take long to complete, and most patients can go back to their daily activities shortly after it is done.


When Do I Need a Root Canal?

Our team may decide that you need a root canal when we notice the soft inner pulp is injured. We will likely notice that the pulp is infected or inflamed during the exam, and we may choose to take a closer look at it to see whether you need a root canal or not. This dental exam is necessary because it is possible for the crown of your tooth, or the part of the tooth you can see, to remain in place even if the pulp is dead.

Different things may cause damage to the pulp and require this procedure. An untreated cavity may cause some deep decay in the mouth. If our team has done multiple dental procedures on the same tooth it could weaken the pulp. A crack or chip in the tooth or another injury to that area of the tooth could be a problem as well.

Often the only way a patient will discover the damaged pulp is when our team finds it during a routine dental exam. If the damage is severe, the patient may notice swelling, pain in the tooth, and a sensation of heat in the gums. Visit our office right away for a thorough dental exam if you are showing any of these symptoms.


What Happens When the Root Canal Is Done?

A root canal is seen as a restorative procedure. This means that most people who undergo a root canal can see positive results for the rest of their life. The true determinant of how long the root canal goes is how well you follow our teams' directions and how well you take care of your teeth afterward. Patients who practice good dental hygiene with regular teeth brushing and flossing will find the root canal lasts longer.

Regular dental exams are the best way to take care of your teeth and discover weakened or damaged pulp in the teeth. Our team can help look for this condition and perform a root canal so your teeth stay healthy and strong. When you are ready to schedule an exam with our office and to discuss a root canal, contact Capital Dental Center at 202-978-8778.