Tooth Extraction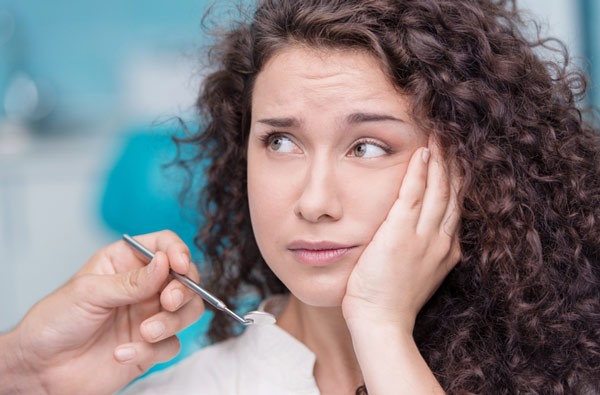 Tooth extractions are a common procedure that our staff can provide to our patients. Most are simple extractions that only require a little anesthesia before the tooth is out, and the patient is on their way. At Capital Dental Center, we offer safe and efficient extractions for our patients in order to provide them with healthy mouths and confident smiles.


What Is a Tooth Extraction?

A tooth extraction is a procedure where we remove one or more teeth from a patient. The most common type of tooth extraction is wisdom teeth removal. However, it is not uncommon for our dentists to discuss extraction when we find excessive decay, tooth infection, or overcrowding in the mouth that causes displacement of the teeth. Those who have braces may also need to remove one or two teeth to allow for more room as the other teeth shift into place and fit in more naturally.


What Types of Extractions Are Possible?

We may use one of two methods for an extraction. Many times, we look to a simple extraction because it is a less invasive method compared to surgery, and it will be enough to solve the dental problem for our patients. If the tooth is severely decayed and difficult to access, we may need to look to the surgical extraction.

In a simple extraction we use a local anesthesia. We start by numbing the area around the tooth so you should feel nothing besides a little pressure during the whole process. Since we are able to readily access the tooth, we can be done rather quickly. We may use a little gauze to help clean up the area and prevent infection.

Simple extraction is the same process that we use for patients who need more than one tooth removed as well. If many teeth need to be extracted, we may choose to split this up into several appointments to avoid excessive work on the teeth all at once. For example, if we work on the wisdom teeth, we may choose to do the upper teeth at one appointment, and the lower teeth at a later time.

A surgical extraction is something we might recommend if the tooth is more complicated to remove. If the tooth is below the surface of the gums, has broken, or is impacted, our dentists use the surgical extraction to safely remove the tooth without causing damage to the other teeth and the rest of the mouth. Options for anesthesia or sedation with the surgical extraction are particular to your situation and can be discussed with our staff.

We prefer to stay with the simple extraction process, but when the tooth is broken or falling apart, this may not be possible. A thorough dental exam with our practice will help to diagnose and formulate a plan for any issues you might have.

At Capital Dental Center, we are happy to help any of our clients who need assistance with their dental care. If we determine that a tooth extraction is necessary, we can discuss your options and decide on the best treatment plan for you. If you have any questions about the tooth extraction, or would like to set up your appointment, call or text 202-978-8778.