Teeth Whitening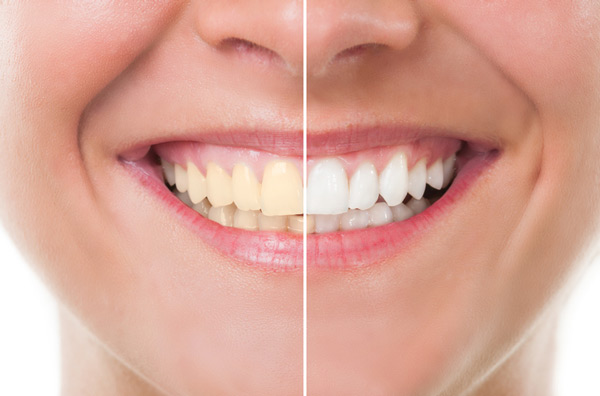 Over time, patients' teeth can get stained from the foods and drinks they enjoy. Their teeth can become discolored. Many turn to whitening options to help make their teeth appear like new. Here at Capital Dental Center, we can provide several professional teeth whitening solutions our patients are sure to love, all while providing a safe, comfortable office experience.


Getting Teeth Whitening Done In Our Offices

There are dozens of over the counter teeth whitening options. While these do offer temporary whitening solutions, they are not the same as a professional treatment. At our office, our professional whitening session is a longer lasting solution which is considerably safer for teeth, providing patients with brighter smiles without any damage. Our solutions are also stronger, with extra protectants which will not damage your teeth or gums.


How Are Dental Whitening Sessions Different From At Home Solutions?

After consulting with our professionals, patients will realize the difference between the over the counter whiteners and our professional ones. Our solutions come with a safe, higher strength bleaching agent. The at-home methods typically have about 10% to 22% carbamide peroxide content, or 3% equivalent to hydrogen peroxide. This is part of the reason at-home solutions are merely temporary. When our staff evaluates the whitening needs of our patients, they can recommend carbamide peroxide concentration levels between 15% to 43%. This all depends on what best for our patient's whitening needs.

A custom-made mouthpiece is used to fit the exact specifications of the patient's mouth. This allows the whitening solution to be applied uniformly to all the appropriate teeth. This ensures an even whitening with no variation between the teeth. It also allows our staff to limit the amount of whitening solution that comes in contact with our patient's gums and other soft tissues of the mouth.

Though over the counter whitening options also have mouthpiece trays, they are not specifically designed for an individual patient. They are instead designed to fit large portions of the population. Because the mouthpiece will not fit securely in the mouth, unintended damage can occur. The American Dental Association has stated misuse or overuse of whitening agents can cause irreparable harm to the teeth and surrounding soft tissue.

With our trained professionals, patients need not worry about misusing the whitening solution or permanently damaging their teeth. Our staff will evaluate the teeth and create an appropriate whitening solution to get the desired results. We also provide rubber shielding as extra protection for the oral cavity while the whitening procedure is taking place. Quick, easy, and painless, patients can rely on our staff to give them their whitening solution in a single appointment.

When looking in the mirror, many patients wish their smile was brighter. Now, in our office, we can provide patients with the whitening solutions they desire in a safe, professional setting. No need to worry about potentially damaging their teeth, leave the whitening to the professionals. Please, contact us to discuss your teeth whitening options with one of our professionals and call or text Capital Dental Center at 202-978-8778 or visit our offices during our normal hours of operation.