Sports Guards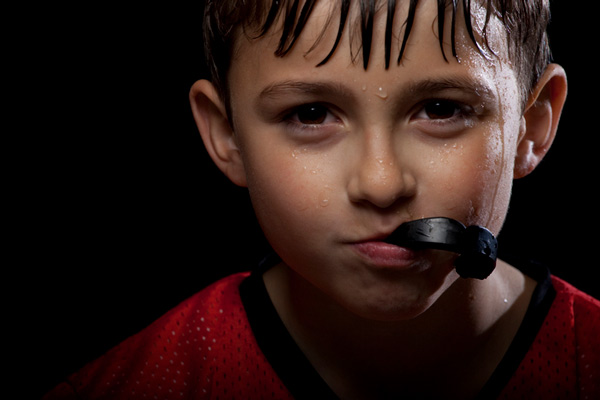 Mouthguards are one of the best investments you can make for your child if they play contact sports like football and basketball. The properly fitted mouthguard will help protect the mouth in case of contact. Our team at Capital Dental Center can help answer all your questions about mouthguards for sports, help your child get fitted for the right one, and ensure their mouth stays protected while playing contact sports.


Who Should Wear a Mouthguard?

Many parents come to our offices and are concerned about whether their child should wear a mouthguard or not. We recommend that adults and children who play any contact sport should wear a mouthguard. These contact sports will include basketball, football, boxing, field hockey, and more.

However, we may recommend adults and children who participate in some non-contact sports consider wearing mouthguards as well. Non-contact sports like gymnastics and recreational activities, like mountain biking and skateboarding, could pose some injury risk to the mouth as well. Wearing a mouthguard can provide some additional protection to the teeth.

These mouthguards are meant to protect the health of your child's teeth. Without them, it is possible that severe damage can happen to the teeth and gums. The mouthguard will add in an extra layer of protection your children need when playing sports.


The Benefits of Wearing a Mouthguard

There are many benefits to choosing a mouthguard for your child if they play sports. One benefit that these mouthguards provide is they will redistribute the force from any impact more evenly. This provides an added barrier that your teeth need. In the process, the guard will help protect against severe injuries to the mouth and jaw when worn correctly.

Our team can help you pick the right mouthguard for your child. The ideal mouthguard that we recommend will be comfortable, resilient, and durable. During your office visit, we will check to make sure the mouthguard fits well and does not affect the ability to speak or breathe. It is possible to custom make your mouthguard, so you know they are perfect for your child and their active needs.

If your child has braces, mouthguards for sports can help protect against any damage to the braces during activities. A contact sport can easily damage the brackets and wires of your braces, and this may cause some tears and cuts to the soft tissues of the mouth. For children who have braces on the upper and the lower teeth, it is a good idea to get a custom mouthguard that can protect both sets of braces.

A mouthguard is a great investment for your child if they plan to play sports. Our office can help explain all your options for mouthguards, help your child try them on to check for comfort and compatibility, and make a custom pair that fits just right. When you are ready to get a sports mouthguard for your child, call or text Capital Dental Center at 202-978-8778 today.