Dental Fillings

Washington, D.C.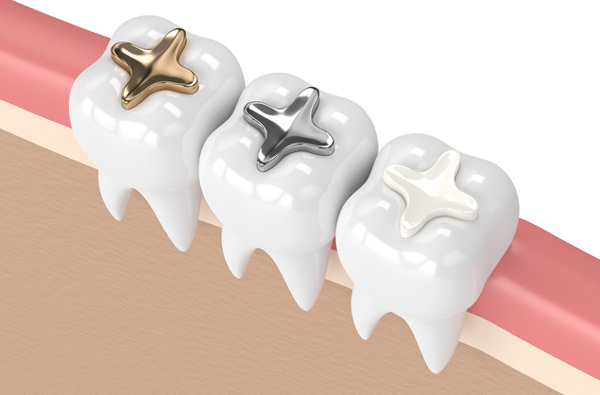 Dental fillings are one of the methods our team will use to help with cavities. These fillings will keep your mouth healthy and happy while making sure the cavity does not come back and cause more damage. Our team at Capital Dental Center can answer all your questions about dental fillings and help you make the right decisions for your needs.


Why Do I Need a Dental Filling?

One of the main reasons that our dentists will consider a filling is when a cavity is present. Not all cavities will need fillings, however. Our office can use other methods to help fill smaller cavities. This procedure works best with cavities that are larger and have taken over most of the tooth.


What Steps Are Involved in Filling a Tooth?

When you visit our office, our professionals will use a local anesthetic. This helps to numb the area around the tooth. Our dentists will then remove the problem area of the tooth before placing the filling. Cleaning out the cavity of all debris and bacteria will also occur. Our professionals can then apply the filling material before using a special light to harden each layer as we apply it.

Once all of this is done, our team can then shape the material to fit your tooth. We will trim off any of the extra material and polish the final product to make it look like your natural tooth. When our team is all done, you will have a natural-looking smile, and no one will be able to tell you had a filling.


What Types of Materials Can I Have for a Dental Filling?

Our office can provide you with several options for materials to use in your filling. It can be done with gold, porcelain, plastic, and resin fillings. There is also an option to use glass ionomer, which provides added benefits to the teeth because, unlike resin fillings, it can bond to the root surfaces while releasing fluoride to the tooth.

Our team can work with you to choose the right filling material that fits your needs and budget. The extent of the decay, the location, what your insurance will cover, and the recommendation from our dentists will all factor into what filling you will choose.


How Should I Care for My Teeth After Getting a Dental Filling?

After the filling is complete, our team will discuss the proper ways to take care of your new fillings. To maintain them, you should visit our office for regular dental cleanings, brush with fluoride toothpaste twice per day, floss, and use mouthwash at least once a day. Our team will check each time you come in to make sure the filling is still in place and doing well. Proper oral hygiene is the best way to help the filling do its job.

Getting your filling done at our office is a rather simple process. It is one of the best treatment plans to make sure cavities are eliminated and your smile stays healthy. When you need to take care of your cavity with the help of a filling, call or text us here at Capital Dental Center at 202-978-8778.